We all know what a home page should look like: A group  picture of the partners (my, aren't we a good-looking bunch?), pictures of the office (don't worry, our overhead has no impact on your fees – trust me), and lots of magic descriptive words like hard-working, dedicated, professional, aggressive, responsive, client focused, yada yada). That's not happening here.
So, why are you here? Choose from one of these:
Congratulations. Life is not as simple as it used to be. You've got some combination of jobs, health issues, retirement accounts, kids who need cars and college, day-to-day stresses, a business with customers, vendors, employees and all their issues, and a limit of 24 hours per day. Oh yes – taxes too. Many practitioners can help you with taxes – but take a look at the bigger picture.
Several issues are common: 
CPA is not responsive to me

Take a look in the mirror, buddy

I send in my information early, but only get a response on the day of the deadline

I wish I could cram a year's work into three and a half months too

Every year, a different

(

brand new) staff person works on my return and I end up training their staff person.

You try hiring and keeping good staff in this environment…
Here's my diagnosis: If you're reading this, you aren't happy. You can try therapy, but chances are, one of you (probably you) is more invested in the relationship than the other.
There's a better way. Let's meet, examine what's important, evaluate what's possible, come up with a plan, and implement the solutions to achieve it. I'll also explain how we'll frame the relationship to overcome the common issues.
The big picture
Start with this triangle: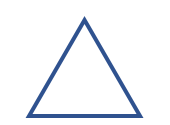 This is what you see as the problem/issue/question.
When we meet, tell me about what's in your triangle
And we'll discover a couple of things: One is whether this issue is really this size, or if it's only the visible part of a larger issue……..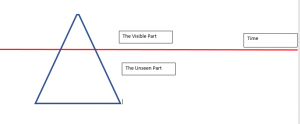 And we may also discover where on the time line the issues are.  Is your business just starting up, or is it encountering growing pains, or are getting near the point where you think about selling/transferring it?
Are you at the beginning of your career or more seasoned? Have you developed your core intellectual property/abilities or are you defined by your title at your current company?